Annual Meeting
Academy of Medicine of Cincinnati
166th Annual Meeting and Awards Celebration
Thursday, May 4, 2023

Press Release:
Event Honoring Physician Leaders John M. Tew, Jr., MD and O'dell M. Owens, MD, MPH Highlights Need for Collaboration in Medical Community
May 9, 2023
Academy of Medicine Hosts 166th Annual Awards Ceremony to Recognize Local Physician Contributions
Two local pioneers in medicine were honored Thursday evening not only for their contributions as physicians, but for service to their community. John Tew, Jr.,MD and the late O'dell M. Owens, MD, MPH were recognized at The Academy of Medicine of Cincinnati's 166th Annual Awards Celebration May 4th.
Retired Neurosurgeon and U.S. Army Colonel Dr. John Tew, Jr., MD was presented with The Academy Foundation's prestigious Daniel Drake Humanitarian Award following a nomination by Dr. Joseph Cheng, Frank H. Mayfield Chair for University of Cincinnati's Department of Neurosurgery. Said Dr. Cheng, "Dr. Tew is one of the original disruptors, revolutionizing microsurgery. But the real legend of Dr. Tew is how he has pushed and inspired people and his community forward even beyond the operating room. Throughout his life Dr. Tew has volunteered countless hours and served on numerous boards including United Way of Greater Cincinnati's Tocqueville Society, Cincinnati Museum Center, UC Brain Tumor Center, Xavier University, and Mayfield Clinic. He is a builder of bridges, connecting people across multiple disciplines and time zones to help uncomplicate a seemingly complicated world. Dr. Tew has continued his trailblazing efforts in recent years within integrative health, raising the standard of care for our community."
Longtime public health leader and fertility specialist Dr. O'dell M. Owens, MD, MPH was also honored with Cincinnati Medical Association's first ever Legacy Award. Says CMA President, Anisa Shomo, MD, "Dr. Owens was such an inspiration to his colleagues and the next generation of physicians. I remember hearing him speak while I was in residency about his humble beginnings and how he overcame many obstacles to become a world renowned reproductive, endocrinology, and infertility specialist. Dr. Owens is most famous for founding the fertility clinic at the University of Cincinnati Medical Center; performing the city's first in vitro fertilization; and achieving the first pregnancy from an embryo in 1986. He is also well known in Cincinnati as a servant leader who served as coroner of Hamilton County; president of Cincinnati State; health commissioner of the Cincinnati Health Department; president of Interact for Health; and many more. However, his pride and joy was his family. He is survived by his wife, Marchelle Owens, and three children: Chris, Justin, and Morgan. Our entire city has mourned his passing and he inspired us to create the Cincinnati Medical Association Legacy Award. We will never forget the legacy of Dr. Owens and he has inspired us all to continue creating our own." " There to accept the late physician's award was his son, Christopher Owens, who shared anecdotes about his dad.
Around 150 Cincinnati physicians and community leaders attended the celebration, which included nods to Star Wars for "May the Fourth." In his address to attendees, Academy President Dr. Barry Brook also highlighted the need for a unified voice in the Cincinnati medical community. "I have been in the practice of medicine for over 37 years. During that time, physicians have gone from a group of independent practitioners advocating for our patients to being at the beck and call of regulators and insurers. As physicians, we must come together to advocate for our profession and our patients. The Academy of Medicine continues to work towards this shared goal, bringing physicians together from across all backgrounds and specialties in our mission to improve all physicians' practices and ultimately the health of our patients."
About the Academy of Medicine: The Academy of Medicine of Cincinnati was founded in 1857 as a professional association for physicians in and around Hamilton County, Ohio. The mission of the Academy of Medicine has always been to advocate on issues affecting physicians' ability to practice and to foster an environment to practice the highest quality medicine possible. The Academy provides educational, social, wellness and advocacy benefits to physician members while supporting public health through its non-profit arm, The Academy Foundation.

2023 Annual Meeting Sponsors:
Premier Sponsor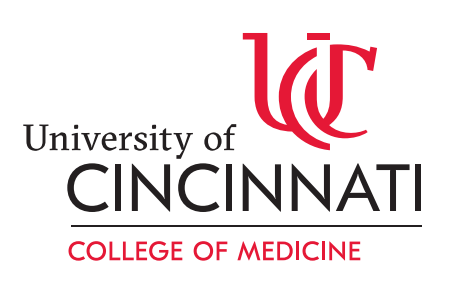 UC College of Medicine Department of Neurosurgery
Gold Sponsors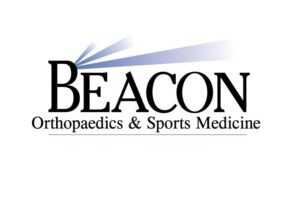 Silver Sponsor

For more information, contact the Academy of Medicine at 513-421-7010 or academy@academyofmedicine.org